How Setting a Wedding Budget Can Destroy Your Big Day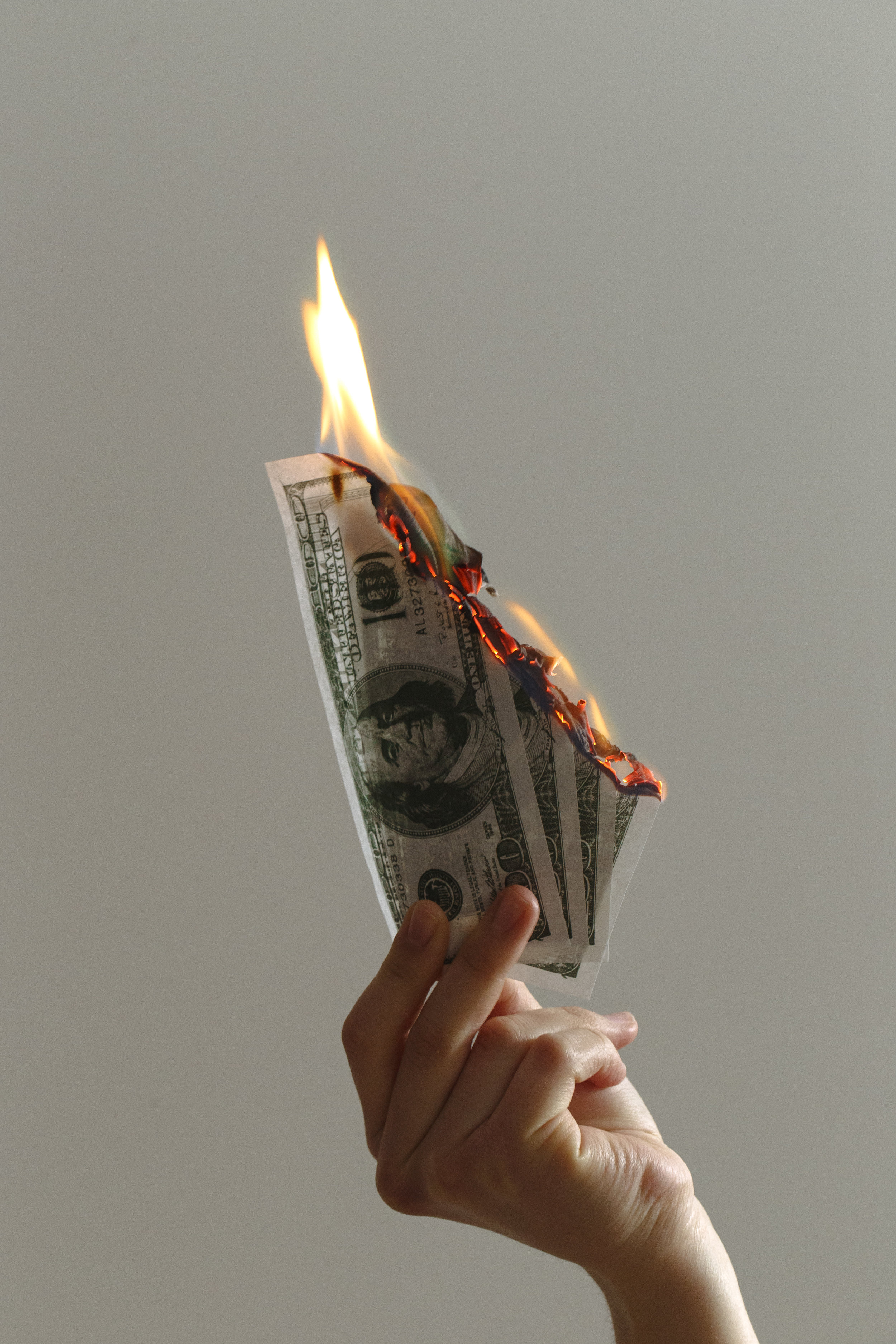 How setting a Wedding budget can destroy your big day
Written by Chasen Shaw
Chasen is a Wedding Entertainment Director® and owner of PartyBox. He and his wife Leslee Layton are the founders of Let's Revel.
Have you ever bought something you didn't really need? And then you bought accessories for it that you also don't need. You're not alone. If you're planning a wedding, this purchasing pattern can put you in the poor house before you even walk down the aisle.
In the mid 18th century, there was a French philosopher and author named Denis Diderot who, like most authors, was poor most of his life. When his daughter got engaged, he could not afford to provide a dowry. Despite his poverty, Diderot was a well-known and respected writer and upon hearing of his financial troubles, Catherine the Great - Emperor to Russia - heard of his need and offered to buy his library for about $50,000 in today's dollars. Excited by the sudden injection of wealth, Diderot treated himself with a new scarlet robe. Then everything else unraveled.
Diderot's robe was so beautiful that he immediately noticed how common his other things were compared to this extravagant robe. Soon, he felt the urge to buy new things that matched his robe's splendor. A large rug from the Middle East, ornate sculptures, furniture and a new mirror for the mantle. Soon, there was no money left.
This "Diderot Effect", as coined by Grant McCracken in 1988, says obtaining a new possession often creates a spiral of consumption which leads you to buy more new things. As a result, we often go into debt to have things we never needed to feel happy or fulfilled in the first place.
Can you relate? Buy new clothes and you have to get the accessories to match. Buy a gym membership and you need to get the new shoes and athletic wear. And what happens? We get what we thought would make us feel better, and we seldom feel better for long. Couples, this is even more common when planning your wedding.
Over half of all couples spend more than they originally budgeted for their wedding. Many times, engaged couples make impulse decisions early on that impact their entire engagement and wedding day. It's understandable why. They want to take action and feel a sense of accomplishment. So, they book a venue or anything without deciding what they actually want. Before they know it, many "Diderot Effect" purchasing decisions are being made.
"People hate to be sold to, but they love to buy."
I've seen so many couples put themselves under financial stress for things that did not matter to them in the end. Either they were sold to very well or they told themselves that they'd feel happier if they "add on" something or "upgrade".
That's why we decided to educate our couples - and now you - about the simplest ways to add value to your big day without spending more money. Notice I didn't say easiest. It's easy to say yes and it's easy to go into debt. If you want real satisfaction after your wedding, remember these 4 Tips to Obliterate the Diderot Effect.
Set No Budget!
We usually create projected budgets when we are ignorant to what we want. Then we base our future decisions upon the ignorant decisions of our past. Don't start on the wrong foot. Learn what you truly want, then set you budget accordingly.
Cake (conversation example)
"Let's budget cake at $500."
"Why?"
"That sounds like a lot of money for a cake."
"But we have 120 guests. Isn't that enough?"
"I don't know, I'VE NEVER BEEN MARRIED BEFORE!!"
If you don't set a budget, you can't exceed a budget. And you won't get in a fight. But before you buy anything, you must...

Find clarity!
Like any successful project, you need great planning, measurable objectives. and a standard you can test your buying decisions against. Ask your partner:
"Is this furthering our vision for our wedding?"
"Will this be worth investing time and/or money to create or do?"
"Will we wish we had done that in 5 years?"
Think about what you want to feel the day after your wedding, and work toward that.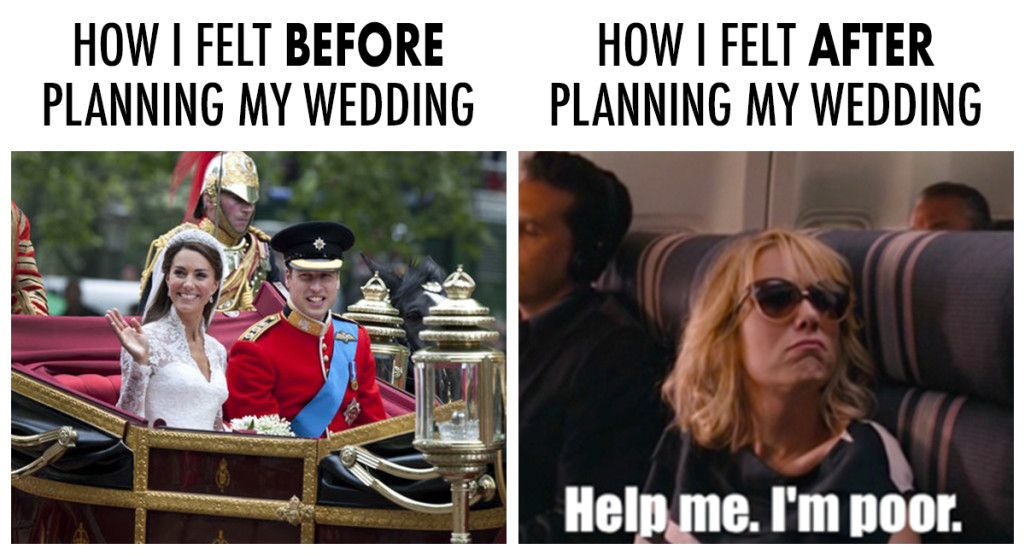 Stop comparing!
Idea boards are wonderful resources but having "Pinterest Perfect" expectations ultimately leads to dashed hopes and sadness, and an empty wallet. Remember that magazines and articles are trying to sell you something. Comparing what your friend did at their wedding and basing your decisions off of fears can dash your chances of creating a wedding that is truly you. Your guests don't know what you know and they're not critiquing your choices as much as you think. Give them experiences that money can't buy.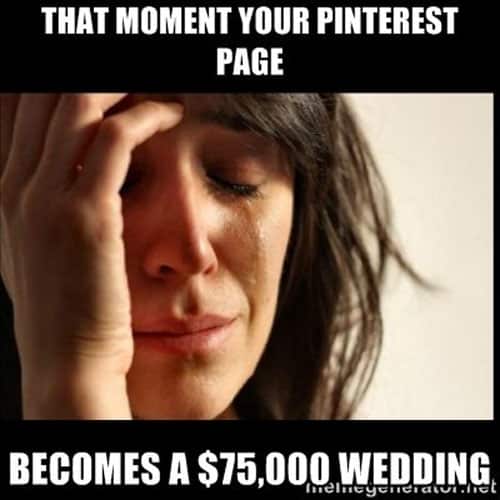 Let go!
Once the big day arrives, ultimately, no one has complete control. The best plans can go wrong if we're not focused on what matters. Hopefully, you feel great about making savvy purchasing decisions and you trust your team of professionals to help you make this the wedding of your dreams. Remember, no amount of money can relive these moments, or recapture them in photos or video, or bring back a loved one for just one more dance. All we can do is be present, heart open, and focused on what is happening in each priceless moment.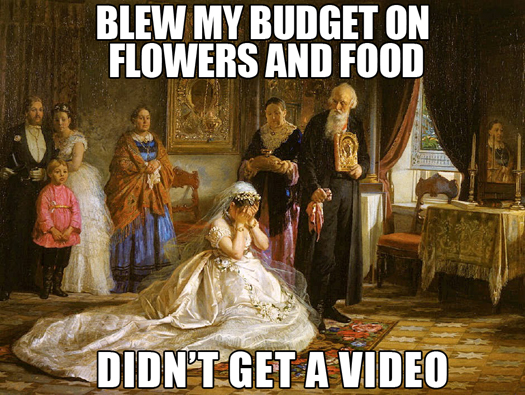 What is Let's Revel?
Let's Revel is educating engaged couples on how to create the wedding experience they dream about but have no idea how to create. Let's Revel is soon to launch a web-based solution for engaged couples and wedding professionals frustrated by outdated wedding planning websites. We are introducing a new opportunity to connect you with certified wedding pros. That means no scammy amateurs, no ghosting, less stress. Only the good stuff. The way the Internet was supposed to work. Click HERE to get the low-down when we launch.